SERVICE DESCRIPTION
Every owner has their own idea of how they want their boat to look, To help you customize yours to your style and imagination, we offer complete custom paint schemes and graphics to ensure you get exactly what you're looking for. From functional, subtle, classy to bold, colorful and extreme, you can design your boat to be one of a kind & match your vision.
Start with a paint scheme as the foundation of your look. You can choose colors and finishes for every aspect of your boat, and even your trailer. Every paintable surface on your boat is meticulously prepped before painting to eliminate surface imperfections. For optimum brilliance, color and durability, we use only the finest quality materials.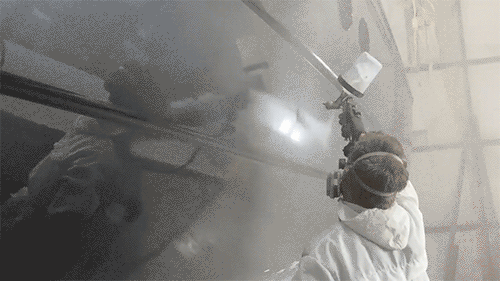 We also offer graphics packages to give your boat a totally unique style. Our design team can create a look for your boat that will undoubtedly set you apart from the crowd. You can even start from scratch with an idea all your own and turn us loose to create a totally custom design for you. (See our Concept Design & Rendering Services) From mild to wild, we can create your boat to match your dreams.